You Are The Difference Selling and Service Coaching Programme
YATD Coaching and Speaking Events
Years of delivering YATD Customer Service Coaching Programmes
People have taken part in a YATD Coaching Programme
Businesses and Organisations have experienced a YATD Coaching Programme
What Is "You Are The Difference"
Every You Are The Difference Coaching Programme is always tailored and designed to meet the clients needs.
Follow on Instagram
Follow  @alfdunbar on Instagram
One of the most common questions we have received since the start of the pandemic is 'how can we possibly implement YATD (engage with o...
What is Motivation? Motivation has been described as the desire to fulfil a need. Achievement motivation is a persons  individual moti...
"People buy People First..." Wise words and something we live by at You Are The Difference. Over the 20 plus years of spreading the...
YATD Customer Service Techniques
The YATD techniques were all developed on the shop floor through interactions with real customers.
Proven to be simple and effective and continued to be used by thousands of managers and sales advisors.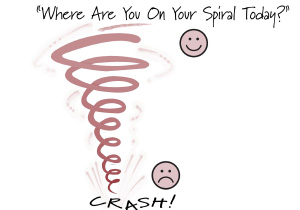 The Spiral of Positivity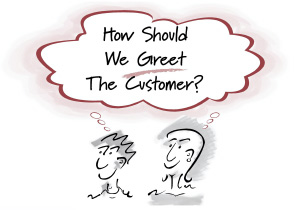 Greeting the Customer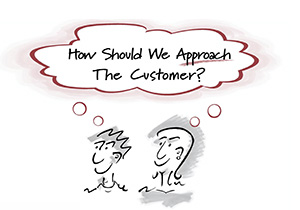 Approaching the Customer
Perfect Partners (Add On's)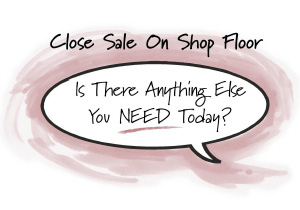 Closing the Sale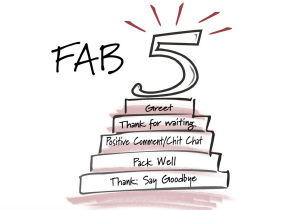 FAB 5 at the Till
Testimonials
What people have said about the You Are the Difference programme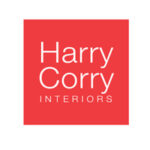 The coaching and training support from Alf Dunbar and his YATD coaching team during the Covid-19 pandemic has been excellent.  The short videos that Alf put together enabled our Managers to focus their YATD refresher training to each team member's individual needs.  As a result, we were able to hit the ground running after we reopened and we were able to provide the same high level of YATD customer service that our customers expected of us, all while we coped with the ongoing pandemic.
Alf's YATD Coaches have really reinforced and enhanced the great customer service culture that our Managers had been creating in their stores and this has been reflected in their basket sizes and conversion rates.  I would highly recommend Alf and his team to every retailer out there.'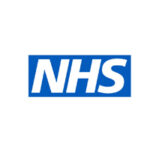 The YATD programme was implemented at Medway in 2018 after several years of long standing cultural concerns.  We wanted to introduce a new programme, and one that our staff could see tangible change as a result.  The YATD programme is like no other – tested over many years primarily in retail, with a simple but powerful message of empowerment – You Are The Difference.  Within 12 months, we have seen not just a change in the percentage of our staff who now their role in making a difference to our patients, but importantly a positive shift in the engagement of our staff.  At the heart of that change, has been this programme.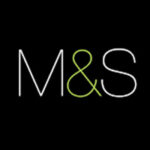 "I have worked with Alf Dunbar for approximately 6 years since we launched You Are The Difference to our International Franchise customers. The success of this programme internationally was such that I commissioned a follow up workshop which we launched shortly after. Many of our customers comment on the simple yet effective messages that the programme conveys and its' simplicity is one of the strongest selling points - it works in any language. We have now rolled this out across 25 countries and for many of them it continues to be an integral part of their store induction process."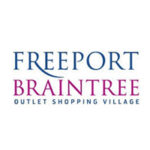 "This man is a genius!
I have witnessed the affect that Alf has on staff of all ages, the level of motivation they leave with after his training is outstanding and his simple techniques lead directly to improved sales. If every retailer implemented the simple techniques detailed in his book then bad service would finally become a thing of the past."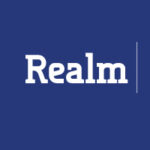 "Through the You Are The Difference programme Alf has made the delivery of outstanding customer service and path to extra sales achievable for everyone.
His simple techniques are convincing, easy to follow and highly motivational. I can safely say that this is the most compelling programme I have come across in twenty years in retail. I have found Alf's programmes to be inspirational not only professionally but also in my private life."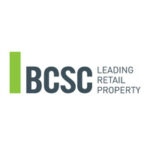 "I found the session, enjoyable, stimulating but above all simple. It was obvious that if the principles talked about were put into practice there must be benefits to not only companies "bottom lines" but people's morale. Alf Dunbar's passion and enthusiasm made it a pleasure for all who were present."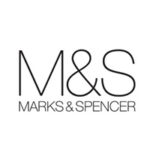 "The You Are the Difference and Living our Customer First work that Alf led at Marks and Spencer was excellent. People came away from his sessions very positive and ready to try out the practical methods that he gave them. The Marks and Spencer Outlet team found the Living our Customer First simple to understand and in using it felt more confident in selling to customers."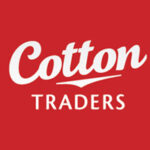 "When Alf ran an adaptation of his course to our call centre and operations staff, he delivered the same powerful message that he uses in his retail coaching sessions about how the individual can obtain empowerment by their own thought processes and actions.The methodology Alf uses is simplistic, yet so powerful, that even the most negative person can be inspired. The results have been amazing. Highly motivated staff, improved teamwork which has resulted in increased output and superior customer service, to both internal and external customers.  The "You Are The Difference" coaching session has made a real difference!"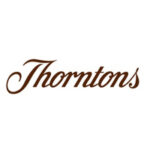 "Having worked in Retail for over 30 years and been totally committed to the customer, the challenge still remains for every person in our or any company to have that shared commitment.  Since working with  Alf and his team I have been totally amazed by the response individuals have made in taking ownership in  ensuring that the customer leaves the store with the same level of service they would like to experience.  "people do buy people first". You Are The Difference has also lead to a positive sales increase within our business  and  we now look forward to rolling out the programme as part of our overall training/coaching development."
FEATURED TESTIMONIAL
NHS Medway Foundation Trust
We were very proud to have worked with the amazing and dedicated team at Medway NHS Foundation Trust where we delivered new YATD culture programme coaching sessions throughout the whole hospital. Every single sessions was greeted with a real commitment to making a difference. 
FEATURED EVENT
Customer Service Event at the Everyman Theatre Cork
Alf delivered a special YATD customer service event to an audience of over 400 from retail and hospitality businesses across Cork city at the Everyman Theatre.  The event organised by Cork City Centre Forum and the Local Enterprise Office, Cork City, saw staff, managers and owners from businesses ranging from independent shops, restaurants and cafes to department stores and hotels all taking part. It was held as follow on from the roll out earlier this year of the Cork City Customer Service Charter Training Programme, the first programme of its kind in Europe, which aims to make Cork a city of excellent customer service.
YATD Store
Coaching Videos and Books. 
£

7.99
The straight-forward guide to creating brilliant customer service.Introducing the unique customer service coaching programme "You Are The Difference" Used by a wide range of retailers and orginisations in over 25 countries around the world. The You Are The DIfference Programme is unique. Developed on the shop floor, it provides simple but effective tools to help raise customer service and increase sales.
£

13.99 –

£

19.99
Length: 45 Minutes. The You Are the Difference Coaching DVD provides owners, managers and coaches with a unique tool to help them deliver the YATD programme throughout their business or store. The interactive DVD shows Alf presenting the main principles and techniques from a YATD session along with the exercises that helps tailor the session to the needs of the company.
Option top select a Digital purchase
£

49.99
The You Are The Difference Coaching Pack provides a toolbox of materials that has been specially developed to give owners, managers and coaches everything they will need to help them deliver the YATD customer service programme and to keep it alive long term.
The pack contains:
Book
DVD
Posters
Top Tips
Quiz
Certificate
Coaching Materials
FAB-5 Till card
You must correctly enter the twitter access keys
Twitter not return 200